Alcoholics Anonymous (AA) is a worldwide fellowship of individuals who have struggled with alcohol addiction. Founded in 1935, AA offers a supportive community and a proven program to help those seeking recovery from alcoholism. The organization's primary purpose is to provide a safe space where individuals can share their experiences, strength, and hope with one another. AA follows a set of principles known as the Twelve Steps, which form the foundation for personal transformation and spiritual growth.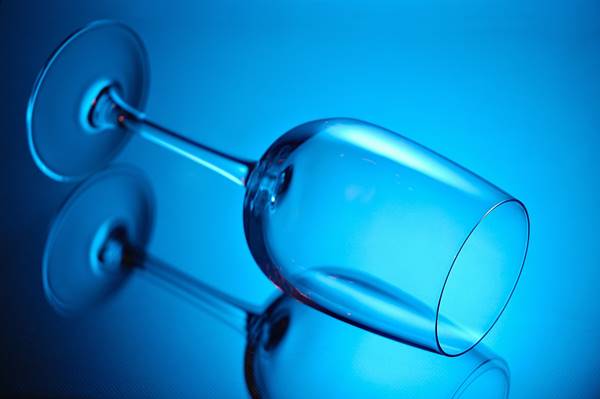 These steps guide members through self-reflection, making amends, and finding serenity in sobriety. An integral part of AA's approach is the incorporation of meditation techniques into their recovery program. Meditation plays an essential role in helping individuals develop mindfulness and inner peace while navigating the challenges of addiction recovery. By cultivating a daily practice of quiet reflection and self-awareness, members learn to better understand their triggers, manage stress levels effectively, and maintain long-term sobriety.
The Benefits of Meditation for Alcoholics in Recovery
Meditation has been recognized as a valuable tool for individuals in recovery from alcohol addiction. By cultivating a regular meditation practice, alcoholics can experience numerous benefits that support their journey towards sobriety and overall well-being.
One of the primary advantages of meditation is its ability to reduce stress and anxiety, which are often triggers for alcohol cravings. Through focused breathing techniques and mindfulness, individuals can develop greater self-awareness and learn to manage their emotions effectively. This newfound emotional regulation empowers recovering alcoholics to confront challenges without resorting to destructive behaviors. Moreover, meditation enhances mental clarity and concentration, allowing individuals to better understand the underlying causes of their addiction. By exploring their thoughts and emotions without judgment or attachment, alcoholics gain insight into the patterns that led them down the path of addiction. This self-reflection facilitates personal growth and empowers them to make positive changes in their lives.
Incorporating Meditation into the AA Program
Meditation has been increasingly recognized as a valuable tool in supporting recovery from addiction within the Alcoholics Anonymous (AA) program. By incorporating meditation practices, AA aims to provide members with a deeper understanding of themselves and their addictive behaviors while fostering mental clarity and emotional well-being. Meditation offers individuals in AA an opportunity to develop mindfulness, which is essential for cultivating self-awareness.
By practicing regular meditation, members can learn to observe their thoughts and cravings without judgment, helping them gain control over impulsive behaviors. Moreover, meditation provides a space for individuals to explore their inner selves and uncover the root causes of addiction. Through focused breathing and introspection, participants can identify triggers, emotions, and patterns that contribute to addictive tendencies. By integrating meditation into the AA program, members can enhance their spiritual connection by seeking solace in stillness and silence.
Techniques and Practices for Meditation in AA
Meditation plays a vital role in the recovery process of Alcoholics Anonymous (AA) members, providing them with tools to cultivate inner peace, mindfulness, and self-awareness. While there is no one-size-fits-all approach to meditation within AA, several techniques and practices are commonly utilized.
One popular technique is focused meditation, where participants concentrate their attention on a single point of focus such as the breath or a mantra. This helps individuals develop concentration skills while redirecting their thoughts away from cravings or negative emotions.
Another technique often employed in AA meditation is loving-kindness meditation. By generating feelings of compassion towards oneself and others, individuals can foster forgiveness, empathy, and healing.
Mindfulness meditation also holds significant value within AA. This practice involves observing one's thoughts and emotions without judgment or attachment, enabling individuals to become more present in the moment and develop a deeper understanding of themselves.
How Meditation Supports Sobriety
For many individuals struggling with alcohol addiction, meditation has proven to be a powerful tool in their journey towards sobriety. Through personal experiences, it becomes evident how meditation supports and enhances recovery efforts.
Meditation offers a pathway for individuals to reconnect with themselves on a deeper level. It provides a space for self-reflection and introspection, allowing them to understand the underlying causes of their addiction.
By cultivating mindfulness and awareness, meditators gain the ability to observe their cravings and triggers without judgment or attachment, thus reducing the likelihood of relapse. Moreover, meditation fosters emotional resilience by promoting an inner sense of peace and tranquility. It equips individuals with healthy coping mechanisms to manage stressors that may have previously led them towards substance abuse.
By regularly practicing meditation techniques such as deep breathing or guided imagery, they develop a heightened sense of self-control and emotional stability.
Scientific Evidence on the Efficacy of AA Meditation
Research studies have begun shedding light on the effectiveness of meditation as a complementary practice within Alcoholics Anonymous (AA) for individuals seeking recovery from alcohol addiction.
A study published in the Journal of Substance Abuse Treatment found that incorporating meditation into AA meetings resulted in decreased levels of depression, anxiety, and stress among participants.
Another study conducted by the National Institute on Alcohol Abuse and Alcoholism reported that regular meditation practice within AA led to improved emotional well-being and increased abstinence rates.
Neuroscientific research has also revealed promising findings regarding the impact of meditation on individuals recovering from alcohol addiction. Brain imaging studies have shown that meditation can enhance self-control mechanisms, reduce cravings, and increase attention span. These findings suggest that incorporating mindfulness practices like meditation into AA programs may provide additional benefits in terms of relapse prevention and overall recovery outcomes.
Embracing the Power of Meditation in Alcoholics Anonymous
Incorporation of meditation practices within Alcoholics Anonymous has proven to be a transformative tool for individuals seeking recovery from alcohol addiction. This ancient practice offers a unique and powerful approach to self-reflection, mindfulness, and spiritual growth that complements the 12-step program.
Meditation provides a sanctuary for individuals to develop a deeper connection with themselves, their higher power, and the present moment.
By cultivating inner peace and clarity through regular meditation practice, members of Alcoholics Anonymous are better equipped to navigate the challenges of sobriety. Moreover, meditation serves as a valuable coping mechanism for stress reduction and relapse prevention. It empowers individuals by strengthening their self-awareness, emotional regulation skills, and ability to let go of negative thoughts or cravings. By embracing the power of meditation within Alcoholics Anonymous, members can embark on an inward journey towards healing and transformation.